Hillary Clinton Breaks Silence On Michael Brown, Ferguson Unrest
SAN FRANCISCO (AP) — Hillary Rodham Clinton broke nearly three weeks of silence Thursday on the fatal police shooting of an unarmed 18-year-old in Missouri, saying his death and the violent protests that followed resulted from frayed bonds of trust in a racially divided community.
The remarks by the former secretary of state during a speech to a technology group were her first about Michael Brown's Aug. 9 death in the St. Louis suburb of Ferguson.
As a potential Democratic presidential candidate, Clinton was criticized for waiting so long to talk about the shooting of Brown, who was black, by a white police officer after a midday confrontation on a street.
Clinton lamented the shooting and the numerous tense confrontations that followed between angry protesters and heavily armed police.
"This is what happens when the bonds of trust and respect that hold any community together fray," she said. "Nobody wants to see our streets look like a war zone. Not in America. We are better than that."
She said America cannot ignore inequalities in its justice system.
"Imagine if white drivers were three times as likely to be searched by police during a traffic stop as black drivers, instead of the other way around," she said, or "if white offenders received prison sentences 10 percent longer than black offenders for the same crimes."
Clinton noted that higher percentages of black men go to prison compared to white men.
"That is the reality in the lives of so many of our fellow Americans and so many of the communities in which they live," she said. She said Martin Luther King Jr.'s call for racial equality "is as fiercely urgent today" as it was decades ago.
Civil rights activist Al Sharpton was among those who chastised Clinton and other politicians for waiting weeks to discuss the events in Ferguson. Sharpton said Clinton and former Florida Gov. Jeb Bush, a potential GOP presidential candidate, should not "get laryngitis on this issue."
At least she broke the mold and spoke up. But I'm sure it had something to do with her trying to secure the black vote in the 2015 election. Or maybe not. Who knows I'm just glad she said something.
#BlackLivesMatter Ride: Hundreds Traveling From Across The US To St. Louis On Labor Day Weekend
On August 28th, the "Black Lives Matters Ride" (BLM Ride) a national advocacy effort of #BlackLivesMatter, will bring concerned citizens from across the country to St. Louis, Missouri, as part of a national call to end state violence against Black people.
The BLM Ride, organized in the spirit of the early 1960s interstate Freedom Rides to end racial segregation, is a call to action organized by advocates based in several states in close collaboration with the Organization for Black Struggle (OBS) and Missourians Organizing for Reform and Empowerment (MORE), the two lead organizations working with the Ferguson community in response to the shooting death of 18-year old Michael Brown by Ferguson police officer Darren Wilson.
"The BLM Ride will bring together concerned citizens under which Black people can unite to end state sanctioned violence both in Ferguson, but also across the United States of America. In addition, it aims to end the widespread assault on Black life that pervades every stage of law enforcement interactions; be it in custody or in our communities," notes Darnell L. Moore, ride co-organizer.
On the issue of anti-Black state sanctioned violence, co-organizer Patrisse Cullors, states, "While Black people make up a mere 13% of the US population we make up more than a third of those killed in officer involved shootings across the country. We know that anti-Black racism in the form of vigilante violence is most often informed by law enforcement violence."
'The movement in Ferguson has captured not only the imagination of the nation, but the world. Now is a time that we come together for justice for Mike Brown and for all the Mike Browns across the country," said OBS chair Montague Simmons.
As a national call to action, the BLM Ride is unifying Black people under the set of demands organized by the local organizers as well as the following national demands:
1. Justice for the family of Michael Brown and all other victims of law enforcement and vigilante violence.

2. The development of a national policy specifically aimed at redressing the systemic pattern of anti-Black law enforcement violence in the US.

3. De-militarization of law enforcement: We are demanding that the federal government discontinue its supply of military weaponry and equipment to local law enforcement. Furthermore, law enforcement agencies across the country should liquidate their current military resources, immediately.
4. Release the names of all officers involved in killing Black people both on patrol, but also inside custody from the last 5 years onward.

5. Decrease law enforcement spending/budget by ½ by 2016, and invest that money into Black communities most devastated by poverty in order to create jobs, housing, and schools.
Riders will arrive in St. Louis on Saturday, August 30th, 2014, and will leave on Monday, September 1st. While there, the agenda is as follows:
•Thursday- Friday: Riders travel from destinations to St. Louis.
• Saturday-Sunday: Solidarity actions and/or community engagement efforts coordinated with OBS, MORE and others.
About BLM Ride: The "Black Life Matters Ride" is a call to action, a slogan under which Black people can unite to end state sanctioned violence both in St. Louis, but also across the United States of America. In addition, it aims to end the insidious and widespread assault on Black life that pervades every stage of law enforcement interactions; be it in custody or in our communities.
If you would like to donate to the #BlackLivesMatter Ride, please click here.
I hope that this weekend's protests does not insight any more violence in the St. Louis area. Pray for peace in Missouri!
DID CLIFF DIXON CONFIRM HE'S DATING RIHANNA?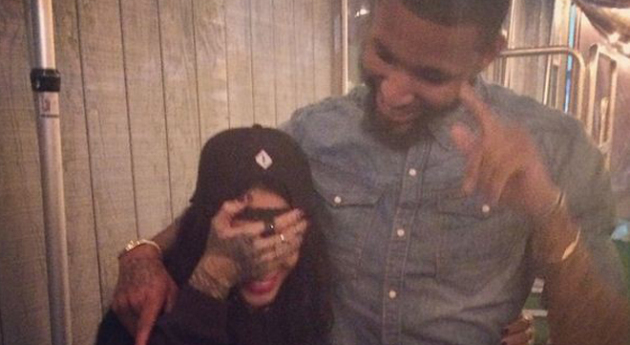 Remember when we first introduced you to Cliff Dixon?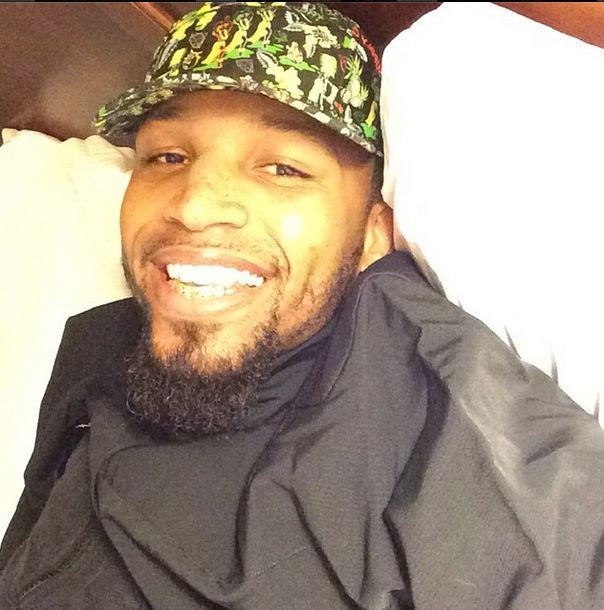 The best friend of Oklahoma City Thunder Kevin Durant, shared a photo of he and Rihanna and the internet is buzzing about their seemingly secretive relationship.

The two were first spotted together around the July 4th holidays but have been relatively quiet since then. Until now.

Cliff shared a photo of he and his rumored boo on Instagram that further sparked the question if the two were indeed dating.

Apparently Cliff flew to Detroit to watch Rihanna close out her Monster Tour and snapped a few quick photos of the two and her best friend Melissa, calling her "sis" in the photo's caption.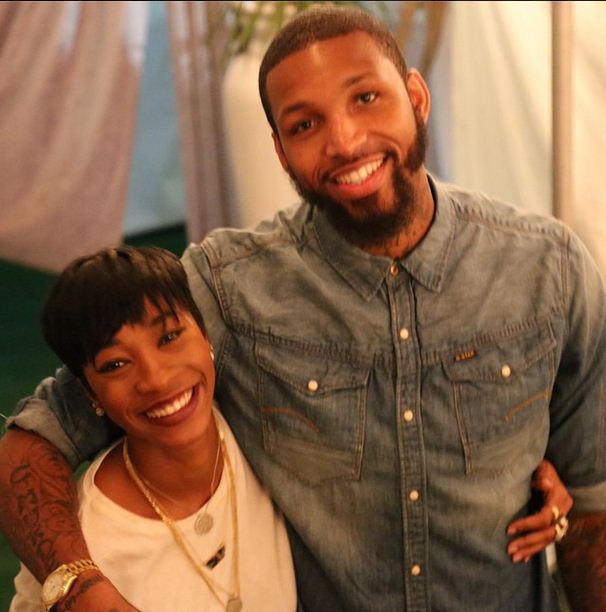 Aaaaawe Hell voodoo draws done struck again! How Rihanna's lil scrawny azz be gettin all these dudes and the bigger question is how does she keep them strung out and beefin over her like she does. Let's hope this dude doesn't become another victim of the Rihanna pantie voodoo! LBVS!
Mathew Knowles Claims Solange and Jay Z's Elevator Fight Was Staged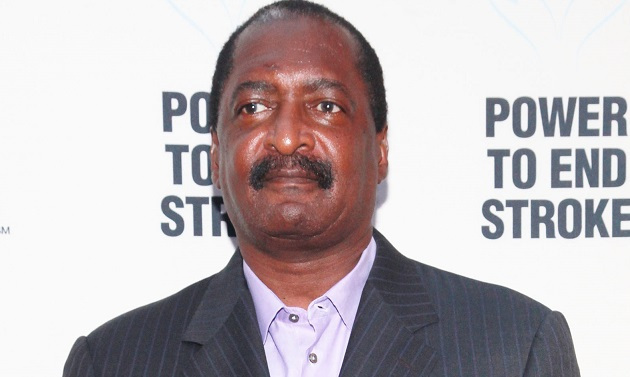 Mathew Knowles thinks that Solange's elevator fight with Jay Zwas a masterfully executed marketing ploy.

Everyone's been keeping a much closer on Jay and Beyonce since video of Solange going HAM on Hov surfaced back in May. There have been persistent divorce rumors for Bey to contend with as she and Jay set out on their joint tour this summer.

The video came out right around the same time that hip hop's hottest couple announced their On The Run Tour. The fight couldn't have been brough to light at a worse time, or could it?

Mathew said during a recent radio interview that Jay may have been taking a hit so that the whole family could prosper. He and Bey wanted to make sure that their tour would bring in big bucks (not that they really have to worry about that).

"You have to sometimes ignite that tour. It's called a Jedi Mind Trick," He explained to a 104.1 KRB this week "[It] fools you a lot of times, so things you see sometimes…"

The hosts were skeptical that Beyonce, Jay Z and Solange knew exactly what they were doing when Soloange started swinging on Hov after the Met Gala this year.

Mathew maintained his position that this was nothing more than a staged incident to spark even more interest around the On The Run Tour. "All I know is Jedi Mind Trick. Everybody's talking about it," he said, pointing out how the family scandal translated into big bucks. "Ticket sales went up. Solange's album sales went up 200 percent."

They gonna be done put his azz out of the family. First he steals Bey's money now he tellin family secrets…He must like the dog house! SMH Matthew you trippin!Or was it just another calculated cover up. Like how many licks it takes to get to the tootsie roll center of a tootsie pop…the world may never know.