Latest in: All Blog Posts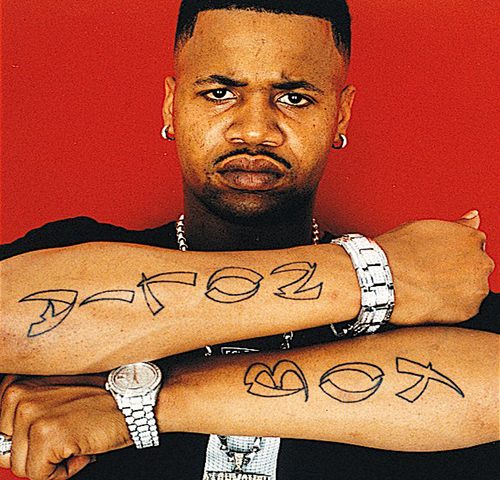 TMZ has reported that Juvenile allegedly attacked an unnamed man Friday after the man made a comment about the rapper's wife. The man did not immediately press charges. Juvenile  was in town for the Legends of Southern Hip Hop tour. The customer saw the rapper walk in and said, "Juvenile here, here...
So I don't care how "white" y'all say Justin Timberlake is…he got inducted into the honorary "Bruthas Club" for me years ago when he teamed up with Timbaland and dropped "FutureSex/LoveSounds" back in 2006 which features one of my all time favorite jams 'Summer Love.' He is my modern...

You have a natural talent, a skill, Something you are good at or a dream - that's wonderful. You have to constantly work to improve or better your craft - you have to hone it. To hone your craft means to sharpen, refine or make perfect over a period...

Boss Lady, CEO, owner, coordinator, Mogul.  Just a few of the hats worn by Tia Hamilton.  When I first met this wonderful lady, it was a quick phone chat and a car ride to and from and event that would put us on the road to working with each...

Puff Daddy is reuniting legendary artists Faith Evans, Lil Kim, Mase, Mario Winans, French Montana, 112, The Lox, Carl Thomas, and Total for the first-ever BAD BOY FAMILY REUNION TOUR.The tour will visit 24 US cities and will kick off August 25th in Columbus, Ohio.They will also perform May 20, the Notorious B.I.G.'s...

MIAMI (AP) — Bidding in an online auction for the pistol former neighborhood watch volunteer George Zimmerman used to kill Trayvon Martin had gone well into the millions by Friday morning, though it was unclear if they were serious bids. The website for United Gun Group began hosting the auction...

LAWRENCEVILLE, N.J. (AP) — A woman and her seven adult children stepped forward Friday to claim a $429.6 million Powerball jackpot and said they have plans to tithe to their church, go on a family vacation and help their community. But mostly they're just still letting it sink in. "Wow....

The Miss USA Pageant is in search of its 52nd contestant. Ivana Thomas, a recent Summa Cum Laude graduate of Hampton University, is one of the top 10 finalists in that search. Airing internationally on FOX TV at 7:00 pm, on June 5th, the winner of the #FindingMiss52...

Friday, May 13, 2016 Your ideas are good. Just be careful in how you present them to others. A little modesty goes a long way on a day like today. You certainly deserve a big pat on the back — you're one of the most original thinkers around, and...

You have heard it before, stop complaining!  Complaining never solves a situation, it only prolongs it!  Sometimes just the smallest thing can stir up a frenzy in you that others may need to watch out for!  It's not fair, why did this have to happen to me, I should...