Whether students prefer styling it short, long, braided, weaved, or bald, hair care is necessary for the complete back-to-school appearance. While purchasing new outfits and school supplies are essential to a student's academic progress and development, research indicates that consumers should also be knowledgeable of the importance of getting the most from a hairstylist when preparing to return to school.
"Back- to-school is a very important time for teenaged girls when it comes to their hair. My salon becomes very busy. College students, high school students and middle school students often want creative styles," says Consquilla Towanda Carey, owner/stylist of Affordable Styles Hair Salon in Baltimore, Maryland. "Natural hair is a growing trend. At Affordable Styles Hair Salon most of the students are booking appointments for sew in weaves. The hair weave serves as a protective style. It is great for very active students such as cheerleaders, athletes and marching band members," adds the New Town High School Family and Consumer Sciences Teacher.
"The Brazilian hair is easy to manage and it is tangle free. The style will [usually] last two to three months. Students who are going away to college often purchase hair products from me so that they can maintain their hairstyle on campus."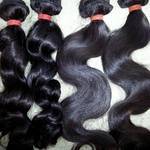 Raven Newcomb, owner of "These Roots Hair Salon" in Denver, Colorado gives clues to maintaining a beneficial relationship with any hairstylist.
Schedule an appointment in a timely manner and keep it. Though the stylist may be friendly to each of their customers, the hair salon is place of a business. For hairstylists as well as those in other professions, time is money.
Communication is key. Inform the stylist of the customer's expectations. Often clients present photos to stylists to ensure that the proper method of cut, color and chemical are applied to the hair. Additionally, it is of the utmost importance that clients provide stylists with information regarding any damage or breakage to their hair. Hair that has been severely damaged may not respond very well to chemical processing. The hair and scalp may however, require intensive restorative treatments in the salon prior to achieving the desired style.
Having realistic expectations is yet another very important factor toward achieving pleasing results in a beautician's chair. If hair has been damaged while using harmful products, or while visiting other stylists, beauticians should be made immediately aware. At the same time, clients must realize that all hairstyles will not benefit all clients.
Compliment the stylist on their labor. Offering an additional monetary tip of five, ten or even twenty dollars often ensures a special treatment during the client's next visit.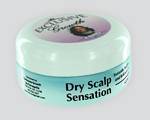 "I always give great tips to young clients about how to maintain their hair throughout the school year," informs Carey who has developed Exclusive Growth, her own hair care line products. For further information on how to contact Affordable Styles Hair Salon, feel free to visit www.affordablestyles.org or follow Ms. Carey on Instagram @ Consquilla.
Comments
comments