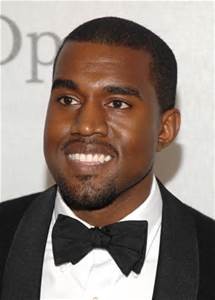 After a 13 minute speech at the 2015 Video Music Awards (VMA) Kanye Omari West announced, on Sunday, that he will be running as a 2020 U.S. presidential candidate. What began as an acceptance speech for VMA's Michael Jackson Video Vanguard Award, turned into an announcement for his run for the presidency.
"I don't know what I stand to lose for this. It's not about me. It's all about new ideas. Listen to the kids," said the music artist before millions of MTV viewers. "I'm not a politician, but it's about people with ideas, people who believe in truth. And yes, as you probably could have guessed by this moment, I have decided in 2020 to run for president."
One of America's most outspoken celebrities, the 38 year old celebrity icon has often found himself at the center of controversy during interviews and TV award shows. Throughout his stellar career, which began in the 1990's, Mr. West has often toyed with the imbalances between the historical and current conditions of Blacks in America. Reared in a middle class environment in Chicago, Illinois the record producer and fashion designer began rapping in third grade. His father, Ray West was a former Black Panther member. His mother, the late Dr. Donda C. Williams West, was an English professor at Clark Atlanta University and the Department Chair of English at Chicago State University, prior to becoming his manager.
As a leader among rappers, Kanye West altered the "gansta-style" rap persona, often associated with hip hop musicians. Stylistically, the fashion designer has collaborated in the past with Louis Vuitton, Nike, Adidas and A.P.C.  A film director and founder of the "Good Music" record label, Kanye West's ability to influence others has been paramount to his success.
"People may think he's just being funny," said Brittany Logan, a college student in Baltimore, Maryland, "but some of us really think if he had a chance, Kanye West would really be able to pull off being the POTUS."
Comments
comments