Latest in: What You May Not Know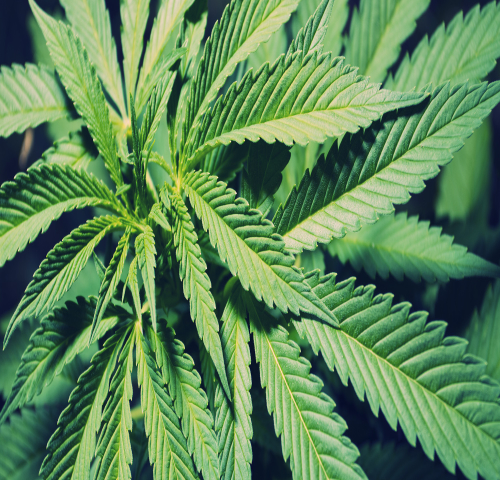 I am somewhat of an advocate for the legalization of medical marijuana. Plain and simple -because I hurt. I am a long time sufferer of chronic back pain and I have no interest in pumping myself full of pharmaceuticals that would damage my organs or have adverse side effects. I'm good...
Hello everyone it's been a while since I've spoken to you all.  I've been battling something I'm sure lots of women have and that's weight loss. I was diagnosed with some health issues and it was quite frightening to say the least. I was pretty close to having a...

Hello everybody I'm back again switching gears. I'm pretty sure you've all heard at one point or another about a woman's intuition. Well I believe that there's something stronger out there; a mother's intuition. Let me tell you why…. I was in a deep sleep when something inside me...

Our kids are now back at school. Some have already settled into their new grades and made new friends. In order for children to succeed at school, parents have to be role models for learning to their kids. Parents role models in their children lives evolves as they grow...

While videos of the fatal shooting of Charlotte man Keith Scott have now been released the family says in a press conference that there are still more questions to be answered. After days of unrest and protest in Charlotte North Carolina it seems that the long awaited release of...

CHARLOTTE, N.C. (AP/WNCN) — The Charlotte police chief said 16 officers were injured in protests following the fatal shooting of man Wednesday afternoon. Chief Kerr Putney said Keith Lamont Scott was the man in a vehicle. Charlotte police went to an apartment complex about 4 p.m. looking for a suspect...

Photos of a Cleveland, Texas man pushing a cart through a Walmart store while dragging his young daughter by the hair have gone viral on Facebook with over 130,000 shares. According to Erika Burch, the incident was observed while she was grocery shopping. Burch's husband pointed out the incident and she...

In a discussion about the latest police shooting victim incident when unarmed motorist, Terence Crutcher, was shot and killed by Tulsa Police while standing with his hands up, 'The Talk' star Sheryl Underwood took an emotional stand while describing the differences that African Americans go through in everyday life....

TULSA, Okla. (AP) — Another unarmed Black man was shot and killed by the police in Tulsa after his car broke down in the middle of the street on his way home from college. Terence Crutcher, 40, died at the hospital where he was taken after he was shot by the...

So by now I know you all have heard that Meek Mill is now in a beef with the Game. Game dropped "92 Bars" Friday morning … which possibly explains why he started going in on Meek Thursday night in a Miami nightclub, calling him out as a snitch. The Game's...

LINDEN, N.J. (AP) — An Afghan immigrant wanted for questioning in the bombings that rocked a New York City neighborhood and a New Jersey shore town was captured Monday after being wounded in a gun battle with police that erupted when he was discovered sleeping in a bar doorway,...

Have you ever embarked on a project and somewhere along the line you gave up or lost the will to continue? It happens. Staying motivated can be tough under the best of circumstances. How do you stay motivated when you can't get a promotion on the job that you...

A judge has ruled against Bobbi Kristina Brown's long time boyfriend, Nick Gordon, in her wrongful death lawsuit. According to NBC affiliate WXIA, Gordon failed to show up again for a civil hearing in superior court, which prompted Fulton County Superior Court Judge T. Jackson Bedford's to find him guilty! The suit...

THE OFFICIAL PRINCE TRIBUTE On October 13, 2016, fans from around the world will have the opportunity to band together and celebrate the remarkable life and music of the legendary Prince at The Official Prince Tribute. Xcel Energy Center in St. Paul, MN will be home to this incredible...

HOUSTON (AP) — The family of Sandra Bland, a black Chicago-area woman who died in a Texas jail after a contentious traffic stop last summer, has reached a $1.9 million settlement in their wrongful death lawsuit, the family's attorney told a Houston television Thursday. But local officials said the...

#SaveNelly 'Hot In Herre': Nelly needs some help paying his IRS bill. The "Country Grammar" star is facing a $2,412,283 lien which comes from unpaid taxes in 2013. The St. Louis native also reportedly owes $149,511 in state taxes. One of his intelligent enthusiasts calculated that to pay up, "Hot in Herre" must be...

So the Best Dressed Award goes to America's Sweet Heart, Olympic Gold Medalist Gabby Douglas! what an amazing experience ! A photo posted by Gabby Douglas (@gabbycvdouglas) on Sep 11, 2016 at 9:51pm PDT This young lady came out to judge and out did the contestants in a pink...

Beyoncé's dancer gets engaged during 'Single Ladies' performance! Beyoncé invited the boyfriend of one of her dancers, Ashley Everett, onstage so he could gush about the love that he had for his girlfriend. After his speech he got down on one knee and as the popular song says "put a...

BBD is baaaaack with a new single after 15 years! Check out their new song "Run"!!! All I have to say is that in 1991 BBD asked me when they would see me smile again and today they have definitely brought a smile to my face! After all these...

Chris Brown started off the Power 106 All Star Celebrity Basketball Game being indifferent. He decided to join Colin Kaepernick in the ranks of celebrities refusing to honor the National Anthem. As Tank sang the anthem starting the annual Power 106 All Star Celebrity Basketball Game, the rebelling star remained sitting...