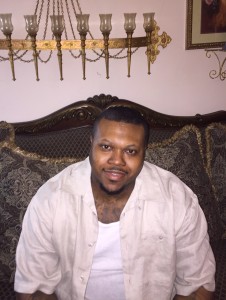 As I woke up this morning, this video most definitely opened my eyes. It affirmed everything that has been running through my mind but tried to ignore. Does racism still exist in America? Honestly, I like to hope not. But the signs are becoming more visible day by day. Over the years through television and media it's been subconsciously embedded in society's mind that black lives aren't — worth as much…
Years ago, I've learned that the "powers that be" are plotting against African Americans. But, every white person in America isn't privy to the plot. A lot of them are just as oblivious as most of us.
I'm not that big on conspiracy theories and I try to accept as much responsibility for the mistakes I've made in my life as possible. But still, some things aren't a mistake. How did a middle class black teenager like myself with both parents in the home get lured into thug culture? Why is thug culture promoted so heavily to our youth, while the conscious messages that were initially ingrained into the minds of our generation were drowned out by thunderous bass, and our vision blinded by the "bling"? The mass incarceration of black men at a rate 6 times higher than white males is not a coincidence. We were shown images of fast money, women, clothes and cars. But we weren't shown the graphic visuals of incarceration.
The fact that minorities are crowded into confined, deprived living areas called ghettos, with inferior education systems is not a coincidence. It's a plan. I'm not going to ramble any further, I'm going to let Laci tell you. Please, watch the video…
Comments
comments