Latest in: Uncategorized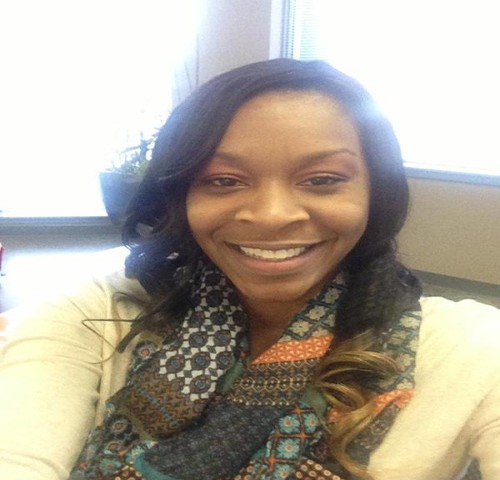 Suicide. That's bull*ish and everybody knows it! That's the blanket "cover all" excuse the authorities and police use when someone 'mysteriously" dies in their custody. Now from what I understand, Ms. Sandra Bland was optimistic and full of life. Her family and friends say she is mentally strong and spiritually grounded....
Well here is a spin on police brutality that is quite shocking. Alabama police pepper sprayed an unarmed man to death. They had to have used alot of pepper spray to actually kill him with it. SMH! According to ABC News reports:  The unarmed man,Anthony Dewayne Ware, was allegedly...

I'm kinda salty. A racist white chick asked a question heavily laced with sarcasm; "How many black people died over the 4th of July weekend because of the Confederate flag?" My first thoughts were; "That racist, prejudice ass-BITCH!" But, hold up. She made a point, and the truth hurts....

((sips slow)) Now, we have all seen or heard about the ongoing beef between Blac Chyna and Kylie Jenner. If not, let me get you up to speed. Blac Chyna was a well know exotic dancer, a good friend to Kim Kardarshian and also the mother of Rapper Tyga son, King....

I won't lie, beautiful people, I couldn't have done it. As brave as I believe myself to be, in most instances, to stand fully exposed, wholly vulnerable in front of a nation who, at the ready, deems me less than, yeah… I could not have done it. But thank...

Music legend Stevie Wonder celebrates his 65th birthday today. Peep below for a glimpse of his early genius:...

Well, here's a new spin on what the new 20 looks like: Women on 20s, a group that created an online campaign to select a female replacement for Andrew Jackson on the 20 dollar bill, has chosen Harriet Tubman, the 19th century abolitionist who escaped slavery and led other slaves...

A  principal is under fire for remarks at a high school graduation ceremony. After telling the audience that they could leave, she forgot to allow the valedictorian to say his speech. The audience comes back in for the speech. The principal soon gets aggravated with the crowd and begin...

First up, we took a look back at Cynthia's best (and cattiest) moments over the past season. Ever since she's stepped out of NeNe's shadow, she's found her voice, yet some would argue that she was riding a fine line between having a voice and being plain mean this...