Mary McLeod Bethune was an educator and activist, serving as president of the National Association of Colored Women and founding the National Council of Negro Women.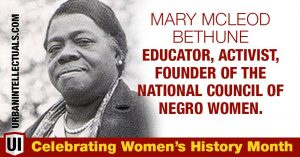 Born on July10, 1875 in Mayesville, South Carollina to former slave parents, she graduated from the Scotia Seminary for Girls in 1893.  She believed education provided the key to racial advancement.  She founded the Daytona Normal and Industrial Institute in 1904 with later became Bethune-Cookman College.  She also found the National Councle of Negro Women (NCNW) in 1935 that is still going strong today.

She served as the president of the Florida chapter of the National Association of Colored Women for many years. In 1924, Bethune became the organization's national leader, beating out fellow reformer Ida B. Wells for the top post.
Bethune also became involved in government service, lending her expertise to several presidents. President Calvin Coolidge invited her to participate a conference on child welfare. For President Herbert Hoover, she served on Commission on Home Building and Home Ownership and was appointed to a committee on child health. But her most significant roles in public service came from President Franklin D. Roosevelt.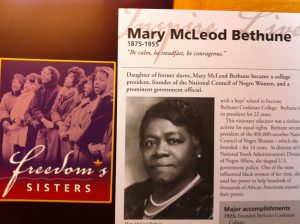 In 1935, Bethune became a special advisor to President Roosevelt on minority affairs. That same year, she also started up her own civil rights organization, the National Council of Negro Women. Bethune created this organization to represent numerous groups working on critical issues for African-American women. She received another appointment from President Roosevelt the following year. In 1936, she became the director of the Division of Negro Affairs of the National Youth Administration.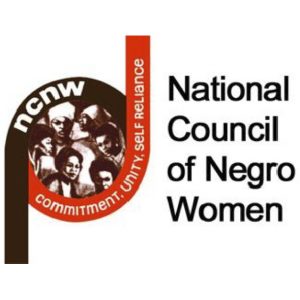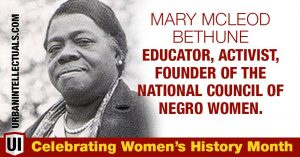 She continued her many efforts in education and racial relations until her death in 1955.
Find out more about her endeavors at http://www.biography.com/people/mary-mcleod-bethune-9211266#early-life
Learn about the National Council of Negro Women at http://www.ncnw.org/