Social media is all a buzz over all of the details of this weekends State Dinner; from they way the Obama women slayed their last (and the first for the girls) opportunity to rock this particular event's red carpet to a light hearted pic snapped of sisterly support as Sasha talks to celebrity heart throb Ryan Reynolds.
A photo of Malia giving Sasha a thumbs up while she's talking to the actor was captured.
Reynolds, most popular for his roles in the "Green Lantern", "TED", and "DeadPool" attended the dinner with his wife, Blake Lively, along with several other Canadian celebrities that came out in honor of Canadian Prime Minister Justin Trudeau.
The picture of the the "Big Sister's" (Malia)  encouraging gesture to her "Lil Sis" (Sasha) as she held a conversation with the actor/ producer has gone viral. Typical sister behavior right…LOL Once again it just goes to show that this First Family is just as relatable as yours or mine.
Once again I must say kudos to the Obama's.  Check out pictures from the dinner below: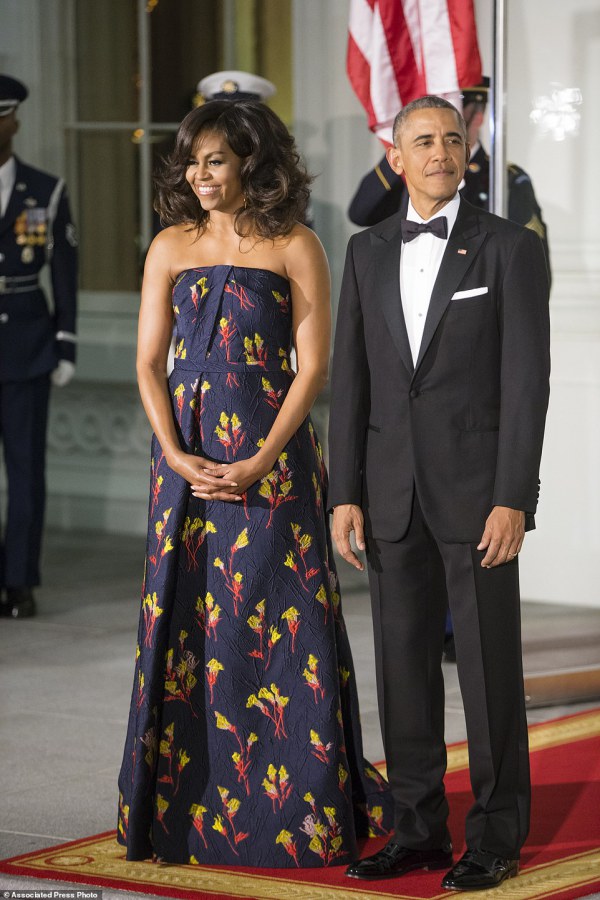 The girls looked beautiful as they attended their first state dinner and they looked like they were having a good time. What sophisticated young women we've been privileged to watch them become.
I will truly miss the Obama era!
Comments
comments