Latest in: Dating and Relationships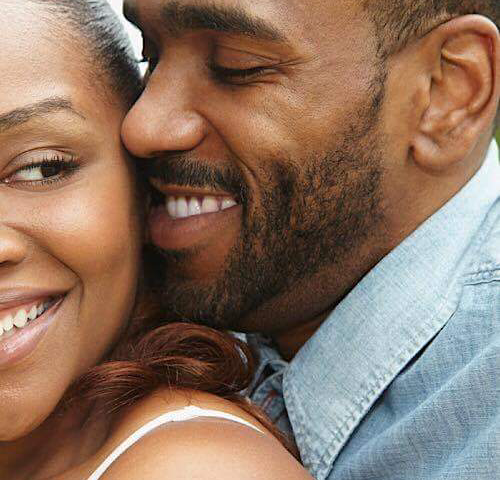 Traits of a Good Man; Many men believe if they maintain a "Whatever" kind of attitude that women will suddenly fall in love with them. This is completely bogus! Would you like spend time with a guy that dodges direct questions and shrugs his shoulders instead of giving you an answer?...
It's #writerwednesday and I'm pouring out a little conflict between friends. Alex held on loosely to her waist with one hand as she wriggled her hips and shook her body from side to side. Her arms locked tightly around his neck and she gave him a flirtatious smile and...

Hello everyone, it's your favorite prison wife back again with something to talk about. How many times have you found yourself searching for ways to support an inmate? I know for myself it's a daily struggle to find the means and sometimes even the energy to be upbeat and...

Relationships are a tricky thing. I don't care who you are or where you're from you've experienced relationship adversity at some point. But what about familial relationships? It is often disappointing to find that those you love most are harboring some type of grudge with you. Worst still is...

When John and Ann Betar eloped in 1932, they were just 21 and 17. Today John, who is 104 and Ann 100, proudly share helpful advice on how to remain married for eight decades. "The secret to our long-lasting union is that it's important to be content with what...

UIM's People Poll Question of the day! What do you think? Post your response below…...

I'm say this and a lot of women may disagree or get mad but it needs to be said.  Some of y'all "stepmommies" overstep your boundaries.  Just because you have a woman's leftovers, don't make you his mediator or negotiator. What I mean is if a woman has...

Experiencing conflict in a relationship is inevitable. It is going to happen. The question is are you equip to deal with it? Your ability to create repair is key here. However if you have a fear of conflict, you will avoid any kind of resolution allowing the conflict to...

Hello again everybody. It's your favorite prison fiancé back again with some exciting news. I will be adding yet another title to my name; wife. Yes you read that right I will be marrying the man of my dreams, my best friend and co-author in a few weeks! I'm...

This is a poem I wrote on June 21, 2007 . Take life's obstacles as lessons. Never be depressed. View them as blessings. In all of the pessimistic things that we've been through, we may not have known how we were going to come out of them, But God...

Call me bitter, angry, jealous or whatever you want, but I am so tired of hearing about Valentine's Day and it's only January 26th. People are already focused on February 14th.  If you were to poll an audience, I'm almost certain over half wouldn't even know...

Have you ever had someone you care about do or say something that totally hurt you? Then later this person may or may not apologize for their actions. Well if they do not apologize that's a whole other story, but let's assume that they do actually apologize. Saying "I'm...

Relationship expert Eileen Bailey, tells us… Our relationship with our significant other is what motivates us to get up each day, go to work and come back home at the end of the day. And yet, our relationship often is what we ignore; we allow other, less important parts...

As children we are rewarded for good behavior and punished for bad behavior. These reward and punishment outcomes stay with us well into adulthood. The human mind will identify with what it has experienced the most. As children if we were mostly punished for bad behaviors we can become accustomed to punishment as...

Yesterday I shared my post with you about the 50 things that bring sunshine to my face. Of course, my husband had to give his input on his top 50. As I wrote his list, I twisted my lips in disdain, rolled my eyes a bit and sucked my...

I have heard so much about this movie. After much delay, I finally watched the movie.  This movie lived up to its hype. War Room was wonderfully written and very powerful. I give it five stars. If you are a crier, you will be balling throughout this movie. ...

What do you think of when you think of divorce? I'll tell you what I used to think.  I used to think of my kids going back and forth from my house to their father's house. I used to think of my children's father walking out of their...

There's always that moment of silence when you feel as though no one can hear your thoughts but YOU! And in some cases, it can happen right when in the middle of a conversation and then… BOOM! That awkward feeling you get inside because the other person has noticed...

Whatever we resist, persist and whatever we focus on grows. In life whenever we have been wronged or hurt by someone we tend to focus on it. Allowing those hurts to consume our thoughts and alter our moods. Constantly thinking" I can't believe he or she said or did...

When you continue to take and never give…We can't follow you. When we struggle to give life to your dreams while you work against ours…We can't follow you. When it's clear your plan is for Your benefit and not our benefit…We can't follow you. When you ask that we" trust you...

When you hear the word "relationship" what is the first thing that comes to your mind? Your significant other? Whether it is the crying child, rebellious teenager, or adult child these relationships are generally fulfilling and rewarding regardless of the issues. However, what about those other relationships? Our lives...