Thomas Q. Jones, an ultra-durable running back— he's still considered one of the top 25 rushers in NFL history—who served 12 seasons in the league, playing with Cardinals, Buccaneers, Bears, Jets and Chiefs. Now retired, he acts, writes, produces, owns a production company, and starring in the current season of 'Being Mary Jane', on BET! In this exclusive interview, I had a chance to chat with Thomas about life growing up, his journey as a former NFL player, dishes on tonight's season finale of 'Being Mary Jane', new projects & more!

You were born and raised in Virginia, you have seven siblings. Tell me a bit about your childhood and growing up.
I was born in a very small town called Big Stone Gap Virginia.  It's a coal mining town.  My mother and father worked in the coal mines there. My father worked one year and was laid off and couldn't get back in. My mother ended up working 19 years underground. It was pretty incredible now that I think about it. I have 5 sisters and a brother. I was the middle kid with 2 older sisters. Having 6 women in my life taught me a lot about women and how they think. That's why I feel like I'm very comfortable playing roles where I interact with women. I had a very humble upbringing and I will forever be grateful for that.  
Did you always know you wanted to be a football player as a kid?
When I was 5 years old, I told my mother and father I was going to play in the NFL and buy them a house and a car.  I'm not sure what made me believe that but I was determined to make my dream come true.  All of my Uncles and my father played so football was in my blood.  I was so blessed to have the opportunity to play in the NFL and to live out my childhood dream of buying my parents that house and car I promised them.
You were an NFL player for 12 years. What was the experience like and what's the biggest misconception of being an NFL player?
The NFL experience is a unique one to say the least.  I came into the NFL thinking it was similar to college but I was sadly mistaken. The NFL is a job and you find out very quickly.  Once you sign your contract you are an employee of that team.  It's a very tough job both physically and emotionally.  You work your ass off everyday to have a chance to win a Super Bowl championship so there are a lot of highs and lows.  I was blessed to play for 5 teams and live in 5 different cities throughout my career and without football, I'm not sure if I would've had a reason to go to these places. I lived in Phoenix, Tampa, Chicago, New York and Kansas City.  All were great experiences and I met a lot of great people. In all I would say that the NFL was definitely a life changing situation for me financially and culturally.
Being that football is a dangerous sport, did you suffer any life-changing injuries and how did you maintain the mentality of continuing to play?
I had a lot of injuries and concussions when I played.  Playing running back is a very tough position because everyone is always trying to knock me out.  I had a lot of sleepless nights from soreness and insomnia.  I've always been a very mentally strong person so that's what allowed me to continue playing despite how hurt I was.  Watching your parents work in the coal mines for 20 years definitely makes you a very strong person so I give all the credit to them. They were very good parents who instilled dedication and hard work into their children.
How and why did you choose to transition into acting?
When I retired I felt very empty and I didn't have anything that I truly loved to do.  I had a production company called Independently Major Entertainment and a technology company called CASTAR Applications but I still didn't have anything that I could personally accomplish like I did with football.  I started to produce a TV series in Miami with veteran actor Clifton Powell and I caught the acting bug.  Working with Cliff was great and he really inspired me to pursue my acting career.  I'll forever be thankful to Cliff for that.
You play "Cutty Buddy (Brandon)" in BET's hit show 'Being Mary Jane'. Your character broke the internet and began trending after your first appearance. How did that opportunity come about?
[Laughs]!  I had been cast for a few shows like 'Shameless' on Showtime and 'Comedy Bang Bang' on the IFC network but I wasn't fully committed to acting because I have my other companies.  I went on an audition for the show and wasn't even sure what it was about.  I don't watch much TV but I knew my sisters loved the show Being Mary Jane.  I read for the Cutty Buddy/Brandon Gibson role and a week later I was in Atlanta shooting.  It was a really cool experience to work on this show especially when I actually went back and watched the first season.  I'm all about current events and news so to hear the content of the show and see the audience reaction to some of the uncomfortable topics was very intriguing to me.  I've never seen a show like this and I'm very blessed to be a part of it.
What was your response to your new-found fans of you on the show?
It was really cool!  I live in LA so when my first episode aired on the east coast I was 3 hours behind.  It didn't air on the west coast until 3 hours later but I definitely knew the audience saw my scene because my phone almost blew up.  [Laughs]!  My twitter, IG and text messages were going off nonstop.  I never told anyone that I was on the show so I know people were very surprised to see me especially being in an intense love scene.  The NFL fans have never known much about my personal life because I've always been able to stay under the radar despite having a great career.  I don't look for attention and I'm a very social person so most people I meet don't even know I played because I don't say anything about the NFL.  People know me as TJ not Thomas Jones and that's kinda how I like it.
What's the chemistry working with the cast? Were you nervous filming those steamy sex scenes with Gabrielle Union?
The cast was great but I only met them once at the promotional shoot we did for the show last summer.  All of my scenes were with Gabrielle so it was just us on set.  I've known her for a long time.  I really don't get nervous to be honest.  I guess I just wanted to be respected for my acting ability more than anything.  We had great chemistry in our scenes and I think it shows when you see us together on screen. She's a great actress and an even better person.  Truly blessed to work with her.
What can you say about the 2 hour season finale of 'Being Mary Jane' tonight?
I would say to be sure to tune in.  There are a lot of twists and turns that will catch people off guard. That's why I love this show.  Mara Akil and the other writers do a great job of keeping the audience on their toes.  It's awesome to see the feedback from the fans every episode.
Do you get any backlash from family and friends about being an actor now?
I don't get any backlash from anyone.  Of course you're always going to have people that wish they were in your shoes when something like this happens but I take it as a compliment.  I don't have time to focus on what other people think especially if it's negative.  This is something that I've developed a passion for and I'm only focused on getting better as an actor and making sure the fans and people who want to see me are happy with my work.  I'm truly humbled and honored to have gotten a very positive response from the fans.  I interact on social media because people don't have to say kind things to you.  I appreciate every compliment and I really do want everyone who likes Cutty Buddy/ Brandon Gibson to know that. This is a great show and I'm able to play a very likable character.  Beyond blessed.
Do you miss playing in the NFL? Would you ever consider going back?
I don't miss football and I definitely don't want to go back.  It's too hard on your body and now that I am acting the only football I'll be playing is in a movie of TV show.  [Laughs]!
When you see a black guy on TV, the character is always a troublemaker, a "thug", etc. What are your views of black men's image on TV today?
The image of black men on TV could be a lot better I think.  We are more than thugs and rappers.  Black men are very creative, intelligent and influential.  Unfortunately the only black men they have on the news and most shows aren't shown in that light so people don't really give us a chance to be anything else.  It's up to the black men in the limelight to come together and make projects that make people see us how we want to be viewed.  That's one of my main goals as a producer.
You are the CEO of Castar Applications and IME. Can you elaborate more on these businesses you own?
CASTAR Applications is a technology company I created along with my business partner and brother Joel Robinson.  We are both from very small towns in Virginia so we wanted to give other kids an opportunity to see the world and have a better path to success than we did so we created a social media application called Castar.  It's an app that allows you do more networking than being social and you can actually earn money through your abilities.  It's really cool and it's free in the app store for Iphone and the play store for Android. The website is castarapp.com.  Independently Major Entertainment or IME, is my production company.  I have artists that I manage as well as IME Films and IME Latin.  We do everything from movies and documentaries to spanish music.  I'm producing a football documentary called The NFL: "The Gift or The Curse?" as we speak.  The teaser is on YouTube under the name of the documentary.
As an NFL player and actor, you have to be physically fit and active. What's your workout routine?
I had to really switch up my workout regimen and diet to act because I was a lot bigger when I played in the NFL.  I was 230 pounds when I played and now I'm 210.  The camera adds weight on you so I didn't want to be that big on tv.  I used to eat 4 to 5 times a day when I played but now I only eat twice a day and I eat my first meal after 12.  I box and play basketball to keep my cardio up and I don't eat any sugar.  I haven't had sugar in about 3 years.  Pretty crazy but it works.
What are your views on the police shootings of our young black men today?
It's a travesty how these police officers are getting away with killing black men and boys and walking free of any significant prison time.  It feels like we are being assassinated and no one cares.  I feel so bad for the families of these victims because they will never see their loved one again. The scary thing is it could happen to any of us.  Something has to be done before it becomes all out war.
How do you remain humble while being in the public eye and on social media? Does it become difficult?
I come from a small town and I've always been happy with nothing.  That will never change. Waking up everyday is a blessing.  I love the respect that people have for my hard work more than anything else.  You get what you put in.  That's a universal law that will never be broken.  Humility is everything and if you can't be humble you can't be around me.  Period.
What is your biggest goal in life?
The biggest goal in my life is to make a difference in people's lives.  I love to see people's face when I give them something even if it's a compliment.  God blessed me with a giving heart and when you're gone that's what people remember.  I always try to think of what people will say about me when I'm long gone and if they can say I was a kind and giving person that's all that matters.  Just wish more people could think that way.
Outside of your career, what do you do in your free time?
I'm really a homebody.  I love to read and listen to music.  I will sit on my computer in my office and play all genres of music for hours.  Music is the universal language and it connects people emotionally and culturally.  I'm really just focused on acting and learning as much as I can about everything.  I have a real thirst for knowledge.  We are only blessed to be here for a short period of time so I want to soak up as much information as I can.  That's very important to me.
Are you currently in a relationship? If so, how do you balance along with your career? If not, what do you look for in a woman?
I'm not in a relationship but I'm always open to one if it makes sense.  I love when relationships begin organically and I think that's why I reallly like the Cutty Buddy character on BMJ.  It's really laid back with no pressure but there's a lot of room for it to grow and possibly manifest into something serious.  I want a women that likes to learn and is loyal.  That's really it.
Will you make an appearance in season 3 of 'Being Mary Jane'?
Good question.  [Laughs]! You will have to tune in and see!
What are some new projects that you are working on that we can expect?
I'm going to be in the movie "Straight Outta Compton" that comes out in theatres August 14th of this year.  I'm also the lead in a movie called "Getting Even" with Tae Heckord and Rob Riley.  We start shooting in May so I'm very excited about that as well as 2 other scripts I have written.
Thank you so much for taking the time to have this interview Thomas. Before you go, are there any shout outs you'd like to give and what do you want the readers to know?
I want the readers to know that I am very humbled and honored to have their support and they have no idea how much their kind words mean to me.  It's a tough transition from the NFL to Hollywood but they have made my experience very exciting and I will never forget that.  I would also like the readers to know that no dream is too big and always chase what your heart tells you too.  When you look in the mirror you see yourself and that's the only person that you have to answer to. Thank you for the love and God Bless!  ———————————————————————————————————————————————————————————
Make sure you follow Thomas Q. Jones  & stay connected with everything he's doing.
Website: http://www.thomasjonesrb.com/
Twitter: https://twitter.com/ThomasJonesRB
Instagram: https://instagram.com/ThomasJonesRB/
Castar Applications: castarapp.com
IME: http://teamime.com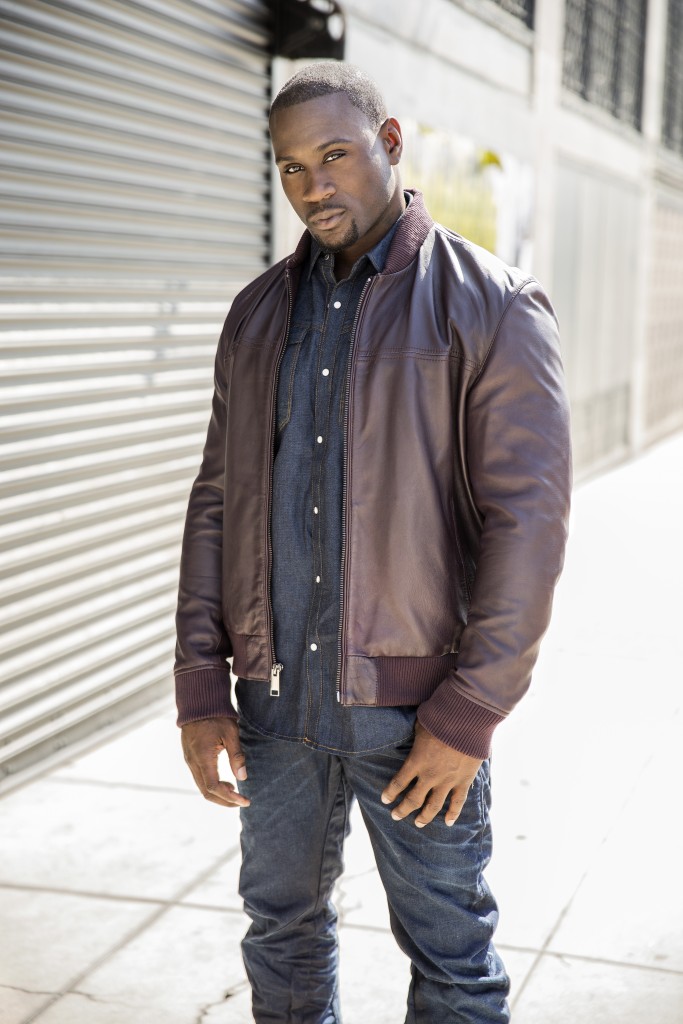 Comments
comments